e-mealz has given me back my sanity! —Laurie :)



Praying Daily for Your Children Calendar
in English

en Español—"Orando Diariamente por Sus Hijos"

(Remember...It works best on the wall by your potty!)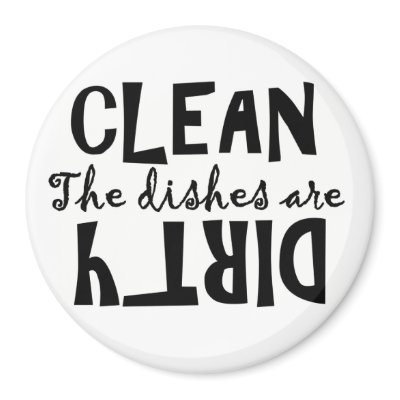 Are the Dishes Clean or Dirty?

After sharing about emptying dirty dishes from the dishwasher thinking they were clean, I wanted to pass on this great idea I found from www.thriftyfun.com.

"Is the family always asking if the dishes in the dishwasher are clean or dirty? Here's an easy method for them to know. I fill the dishwasher's soap dispenser whenever I place dirty dishes in the dishwasher, even if it's not full enough to run. If the soap dispenser is filled, the dishes are dirty. If the dispenser door is open or empty, the dishes are clean and ready to use or put away." By Cheryl from Missouri
5 Ways to Grow Deep Roots in Your Kids
Spend time with them at night. Seems kids are more open to talk at bedtime no matter their age.

Eat dinner together as much as possible.

Read and discuss a short section of scripture.

Help kids handle relational issues by getting them to think about how the other person feels, or because Jesus is our model, decide what He would do in this situation.

Have fun with your kids. Laugh with (not at) them. Wrestle, tickle, snuggle - play.
By incorporating simple things like the ideas above, you are giving your children the foundation of confidence they need to stand when things get tough.
For more on this subject visit our blog Wind-Blown Weeds or Deep-Rooted Trees.
Do you have a parenting comment or mom question which you would like to share with Laurie and Sharon? Ask or comment away!